Any experience???
I am simply trying to talk to the "Stick KE1" via Ethernet.
Nothing fancy, simply button/scene 1, button/scene 2, ON / Off type commands.
No two-way needed.
I have the Stick at a static IP, can reach it via iPad app and Utility manager, so I know it's working over Ethernet.
Its looking for a UDP datagram on port 2430
Lutron - Stick KE1 programming pic -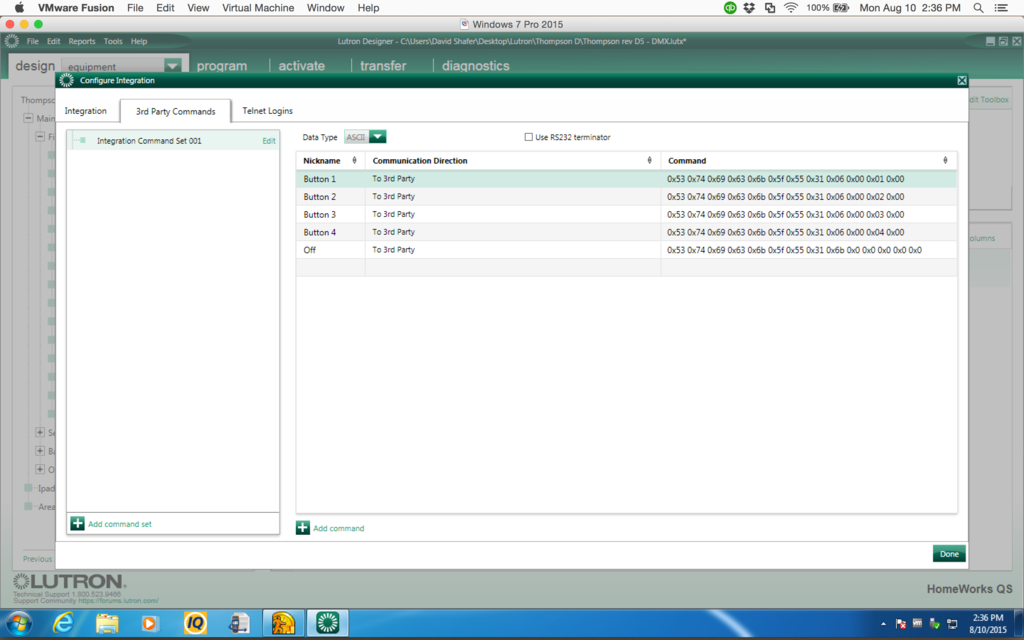 Appreciate any help
Thanks
Dave